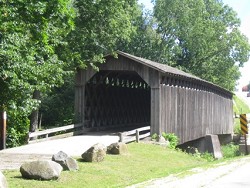 The Town of Cedarburg, located in the western half of Ozaukee County, has many attributes that make the community an exceptional place to live. Forbes Magazine ranked Ozaukee County the 2nd Best Place in the nation to raise a family (2008). The Public Policy Forum 2007-2008 school district rating based on Wisconsin Knowledge and Concepts Exam (WKCE) scores for 3rd, 4th, 8th and 10th graders rated the Cedarburg School District 2nd out of 50 school districts in southeastern Wisconsin. Ozaukee County prides itself on high graduation rates as well as low crime rates and an overall high standard of living. In fact, Ozaukee County regularly ranks as the healthiest in the state. Money Magazine ranked Ozaukee County the 19th Best Place in the nation for a long life, with a life expectancy of just under 80 years. Further, US News & World Report ranked Ozaukee County #14 on its list of America's 50 Healthiest Counties for kids (2014). Also, Niche.com gives the Town at A+ rating as one of the best places to raise a family in Wisconsin.
Location
The Town of Cedarburg, a historically rural community of 6,180 people, is located in a rapidly developing portion of Ozaukee County. The Town, which is home to Wisconsin's last covered bridge, strives to maintain its rural charm and high quality of life while balancing growth and progress.
The Town of Cedarburg is located north and slightly west of the City of Milwaukee. The Town is approximately 25 square miles in size and is adjacent to the Village of Grafton, City of Cedarburg, City of Mequon, Town of Grafton, Town of Saukville and Town of Jackson. The arterial roadways into the Town include Highway C (Pioneer Road), STH 181 (Wauwatosa Road) and STH 60. From the Marquette interchange in Milwaukee, Town Hall is approximately 21 miles north on I-43 and 5 miles west on STH 60 (click here to see a Milwaukee area map).