A Welcome From Town Chairman David Salvaggio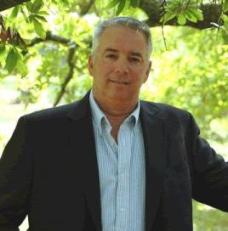 Welcome! The Town of Cedarburg is a wonderful place to live, work and play and we are excited that you are here. Town Hall, the central hub for Town activity, is located at the Five Corners intersection at 1293 Washington Avenue and is open Monday thru Friday 8:00 am to 4:30 p.m. The Town Hall telephone number is 262-377-4509.
The Town Board, which includes the Town Chairman and four Supervisors (all elected at-large), has a regularly scheduled meeting the first Wednesday of every month at Town Hall at 7:00 pm. These meetings are public and all residents are encouraged to attend. The Town also has a full-time staff that can assist with your questions.
Please note Town Hall can answer your questions regarding road maintenance, garbage and recycling, voting, building permits and inspections, planning and development, property assessment, parks and recreation, and dog licensing etc. The Town of Cedarburg and City of Cedarburg jointly operate the Fire Department.
Please don't hesitate to contact us with any questions or concerns.
Sincerely,                                                                                                                                                                                                      David Salvaggio                                                                                                                                                                                          Town Chairman
Stay Connected
Want to stay connected to Town news? Sign up for the Town's eNotify email service! The Town will periodically send out emails to subscribers with updates such as garbage and recycling delays, recreation sign-up, voting news, road construction updates, and community events. To sign up, please click here. The Town also produces three newsletters annually. To see an archive of the Town newsletters, please click here.
Refuse/Recycling Collection
Curbside refuse and recycling collection is conducted by Waste Management and is collected weekly Monday-Wednesday. For a copy of the refuse collection map to see what day your collection is, please click here. Each residential property is allowed up to 2 refuse carts and one recycling cart (additional recycling cart allowed for a fee). Please call Waste Management at 262-251-4000 for any refuse and recycling needs.
Special Bulk Item Pick-ups: The Town offers special bulk item pick-ups for a fee. The crew performs these on as a fill-in job, typically on Friday mornings. This service is utilized by residents for items that otherwise would not fit into their refuse container. Examples of such items are mattresses and furniture. To schedule a special bulk item pick-up, please call Town Hall at 262-377-4509 or use the Resident Request Center on the Town's website by clicking here. The current fee for a special bulk item pick-up can be found on the Town's Annual Fee Schedule on the Permits & Applications page. Please click here to view the Permits & Application page. Waste Management also offers this service. Their rate as of 2023 is $30 per item. Please contact WM at 262-251-4000 to schedule a special pick up with them.
Brush Pick-ups: Between May and October annually, the Town offers brush pick-up services to Town residents. Brush must be no more than six inches in diameter and placed at the end of the resident's driveway. The cost is also available in the Town's Annual Fee Schedule. Brush pick-ups must be requested on the Resident Request Center or by calling Town Hall at 262-377-4509.
Town Yard
The Town Yard is located behind Town Hall and can be utilized by Town residents to dispose of an assortment of items. Beginning September 18, 2023, the Yard will be open seven days a week. Residents can drop off yard waste (grass clippings, leaves), broken down cardboard, scrap metal, waste oil, tires, and appliances. To access the Town Yard, residents must purchase a Yard Access Card. For more information on the Yard and how to purchase a card, please click here.
Town Yard Hours:
May 1st - September 30th: 6 am - 8 pm
October 1st - April 30th: 8 am to 4 pm (weather dependent)
Voting/Elections
The Town of Cedarburg is broken up into 10 voting wards. Those living in Wards 1-4 vote at Cedarburg Town Hall located at 1293 Washington Avenue. Those living in Wards 5-10 vote at the Ozaukee Pavilion at W67N866 Washington Ave. To view the Town Ward Map, please click here.
Wisconsin residents are required to be registered to vote and show valid ID before casting their ballots. For more information on voting and elections, please visit the Town election page by clicking here.
Parks & Recreation
The Town owns and operates six public parks and two outdoor recreation facilities. The Town's recreation department is award winning and offers baseball, softball, soccer, flag football, and track & field for area youth. All recreation programming is self-supporting, resulting in no tax implications to residents.
For more information on parks and recreation, please click here.