Town Chairman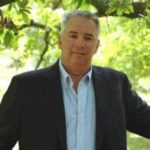 David and his wife Tana have lived in the Town of Cedarburg for 34 years and have three sons. Five of their seven grandchildren attend/have attended Cedarburg Schools.
David has been heavily involved in many Cedarburg activities - 24 years on the Cedarburg Fire Department including 5 years as Dive Rescue Team leader- being the first recipient named to the Lifetime Honor Roll by International Association of Dive Rescue Specialists for bringing to your community and Ozaukee Co. a most high level of service. He was the mastermind and designer of the fire/rescue training facility at the abandoned Cedarburg Light & Water reservoir and was actively involved in pursuing, designing and building of the new Town Fire Station at Five Corners.
David is also the Chairman of the Plan Commission and architect of the award-winning, self-supporting Town recreation program, spearheading development of the OHOW Park at 5 Corners. David designed the Town's water system for fire protection at no expense to the taxpayer and initiated the 5 Corners Master Plan improving commercial development opportunities. David is a former Cedarburg Booster Club board member, the former head of the Cedarburg youth Wresting Program and a former Volunteer Coach of the Varsity Wrestling Program at Cedarburg High School.
David is a building contractor, actively involved in new construction, restorations and preservation in the area and was awarded the 1998 Cedarburg Mayor's Choice Community Enhancement Award for exceptional contribution towards the aesthetic enhancement of our community.
I have enjoyed raising my family and living in the Town of Cedarburg these past 34 years and have given my time and energy to preserving the rural character, historic charm and safety of our Town so it can be enjoyed by our grandchildren.
Town Supervisor I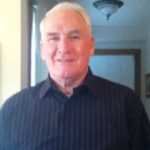 Being born and raised in the Town of Cedarburg, Wayne is a lifetime resident in the Town. Wayne earned his Bachelor's Degree in accounting in 1969, has been Enrolled to Practice before Internal Revenue Service since 1975, and earned his Registered Investment Advisor Agent certificate in 1996. Wayne has 41 years experience as an income tax preparer and accountant, being self-employed since 1979. Wayne served in the Army Reserve from 1969-1975. Wayne and his wife Jeanne have been married for 43 years, have 3 children and 9 grandchildren.
Town Supervisor II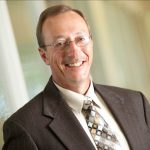 Russ and his wife Debbie, both Wisconsin natives, have been married for 41 years and have lived in the Town of Cedarburg for 26 years.  They have two sons who went through the Cedarburg School System, graduated from Cedarburg High School and went on to become successful professionals in the finance world.
Russ has been involved in the automation and robotics industry for over 40 years and has worked for some of the largest global automation companies in that space.  He is currently responsible for North American sales of highly automated assembly, testing and packaging systems for manufacturer's of life saving medical devices.  Russ has management level business experience in North America, Europe and throughout Asia including contract negotiation and administration, sales, marketing, finance, company operations and setting up a Green Field manufacturing plant and operating business in Mexico.
Debbie owns and operates Up The Creek, LLC, a retail store specializing in Gifts, Florals and Home Decor' in downtown Cedarburg.  She has 26 years of retail experience in downtown Cedarburg and started Up The Creek in April 2012.  Debbie has served on the Cedarburg Festival Board and enjoys supporting Cedarburg Chamber of Commerce events throughout the year.
Previously, Russ has served on the Town of Cedarburg Planning Commission, as the State Treasurer for the Wisconsin Jaycees and President of the Cedarburg Jaycees.  Russ is also United States Junior Chamber of Commerce - Ambassador #2709 and a proud Eagle Scout recipient with Troop 40 in Grafton.
Town Supervisor III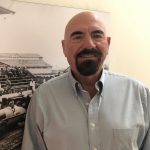 Larry Lechner
1853 Stoneridge Lane
Grafton, Wisconsin 53024
Phone: (414) 870-8016
Email: llechner@townofcedarburgwi.gov
Larry has lived in the Town of Cedarburg for 32 years. He and his wife, Susan, have been married for 42 years and have two daughters and four grandchildren. Larry and his wife developed the 37 lot Ridgeview Meadows subdivision increasing the tax base and Cedarburg school district enrollment.
Larry and homeowners in Ridgeview Meadows, along with the Town Board, were instrumental in blocking the construction of a cell phone tower in the Town. This helped preserved the rural character of the Town, with litigation decided in favor of the Town by the Wisconsin Supreme Court.
Larry was self-employed in his auto repair and and radiator rebuilding business in Grafton for 27 years. While operating his business in Grafton, he organized and expedited the preservation of an 1888 steel truss bridge from over the Milwaukee River in Grafton and its relocation to Lime Kiln Park, all paid through donations. Larry also enjoys restoring his classic cars as well as collecting, operating, and restoring American Flyer model trains, and most of all, his grandchildren. Larry has in the past been a member of the Town's Park and Recreation Committee, Pool Committee, Plan Commission and Town Board. Larry is is dedicated to the future preservation and the best interest of the citizens and businesses of "The Beautiful Town of Cedarburg."
Town Supervisor IV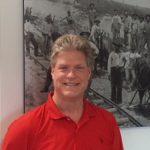 Thomas is a native of Southeast Wisconsin, born in Milwaukee and raised in Menomonee Falls. His education consists of a Bachlor of Science degree in Electrical Engineering from Marquette University (with honors) and a Masters of Business Administration from the University of Texas at Austin. He has worked in the family business from childhood on, covering over 45 years. He has experience and success in OEM manufacturing and wholesale level distribution, internal IT management and development, company operations, and executive suite operations and direction. Thomas served as president of multi-plant printed circuit board company with national and international relationships. He also has started several small businesses, including on-line retail and local service companies. His day time work involves consulting, working with an angel investing group, and networking on new business development.
Thomas, his wife Kari, and daughter Emily have lived in the Town since 2005. They have been visible participants in town issues, having been regular attendees at most of the Town Board meetings before being elected. Thomas has also been on the Parks and Recreation Committee since 2012 and now serves as its Chairman, helping the with the management a guidance of the Town park spaces and the growing Town recreation programs. After his focus on family and community, his other interest is in playing Polo and introducing others to that fine sport, along with taking care of their 4 cats and 4 horses.