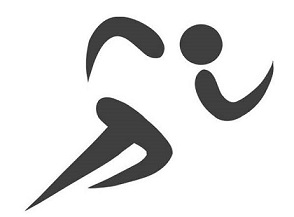 2023 Online Registration NOW OPEN
To register for the FIL Track & Field (K5-4th Grade) program CLICK HERE
First Immanuel Youth Track & Field
Youth Track & Field allows children grades K5-4th grade the opportunity to learn the basics of sprinting, distance  running, long jump, softball throw and healthy living concepts such as flexibility and cardiovascular fitness.  Participants will practice one day a week right after school for 6 weeks and the season will conclude with a track meet at a location and date TBD. Communication on the location and date of the Track meet will be posted on the Town of Cedarburg's Track & Field website.
PRACTICES- Wednesdays, 2:45pm-4:00pm at First Immanuel Gym. Dress in layers as if the weather is not raining portions of the program will be outside. Also, bring a water bottle.
TRACK MEET- TBD
VOLUNTEER COACHES NEEDED- The success of this program relies on volunteer coaches. For the safety and development of all athletes we keep the coach/athlete ratio of 1:8. A waiting list will be created once we are over our ratio and no new athletes will be allowed to participate until we have enough coaches. If you are able to coach please register as a coach during the online registration.
The Town provides lesson plans for all practices. No track & field experience is necessary to be a volunteer coach.
Contact: Paul Jungbauer, Director of Parks & Recreation
pjungbauer@town.cedarburg.wi.us
| Track & Field | Eligible Ages | Base Fee  |
| --- | --- | --- |
| FIL Youth Track & Field | K5-4th Grade Boys & Girls | $45/Participant |
| | | |
If you have multiple participants, it is recommended to register them all at once to only pay one $3 transaction fee.